Canadian Company New Operator of Castellon Airport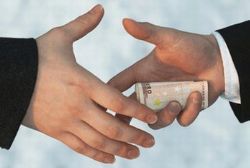 Unnamed sourced from Aerocas - the concession holder of Castellon Airport - have confirmed that SNC-Lavalin has been chosen to operate and manage the facility.
The decision is expected to be formally announced in the next few days.
The Canadian company already operates Malta's International airport, and has reportedly been chosen ahead of the Spanish consortium lead by the Marina d'Or Hotel Group.
SNC Lavalin must now pay the agreed security deposit, and other documentation in order to comply with Spanish Social Security requirements as an operating business and employer.
Once the required documentation has been approved by the Government, SNC Lavalin will then be handed the contract to operate Castellon Airport for a period of 20 years in return for paying Aerocas some €25 Mln. However payments will only commence once the Airport received over 1.6 Million passengers per year, and annual payments will be capped at a maximum of €5 Mln.
Whilst the Provincial Government of Castellon, and the Regional Government of Valencia are hopeful that the Airport will be operational before the summer season, the final decision will stand with the Spanish Aviation Safety Agency (EASA), who still need to approve and issue the required operating permits.
Further Reading
* Castellon Airport's New Operator To Be Chosen This Weekend
* Castellon Airport Could Be For Tourist Use Only