Spain Car Sales up for 5th Consecutive Month in Jan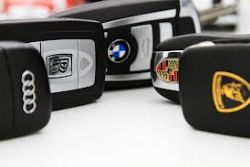 The announcement made by the government in early January that it would be keeping in place its PIVE subsidy scheme helped the car sector register a rise in new registrations for the 5th consecutive month in January.
The PIVE scheme provides subsidies of €2,000 to buyers of new, environmentally friendly vehicles who also scrap an older vehicle.
Thanks to the renewed interest from consumers in changing their older cars for new ones, January saw 43,436 new car registrations, 7.6% up on the same month a year before, according to figures released Monday by the industry associations Anfac, Faconauto and Ganvam.
The 5th period of the PIVE scheme is expected to see the sector shift 800,000 units in 2014, which would be 11% up on 2013.
Gripped by crisis
The automobile sector in Spain has been gripped by crisis since 2007, with rampant unemployment and low consumer confidence taking their toll on sales. In 2012, the sector saw its worst year for sales since 1986.
Anfac and Ganvam also highlighted the continued fall in prices for automobiles. According to figures from the National Statistics Institute (INE), in 2013 the average cost of cars in Spain fell 0.3%, compared to a general inflation rate for the year of 0.3%.
Recommended Reading
* 2013 Sees Car Production in Spain Increase for 1st Time in 3 Years
* Spain Tops up Car Subsidy Scheme by €175 Mn
* Spain Expects to Sell 800,000 Cars in 2014