Spain's Reversal of Firing Aid Risks Jobs : OECD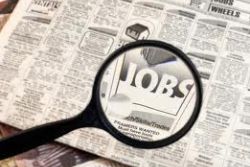 Spain's labour overhaul risks running out of steam after the government scrapped aid that encouraged small companies to hire permanent staff, according to an Organization for Economic Cooperation and Development (OECD) economist.
The 2012 overhaul, which made it cheaper to fire workers and easier to reduce wages, extended subsidies for small companies cutting staff. The measure, which brought the cost of firing permanent workers closer to that of temporary staff, was scrapped on Jan. 1 this year.
"One of the most effective provisions of the labor reform has been taken out," Andrea Bassanini, a senior OECD economist who led a government-commissioned report into the labour overhaul last year, said in a phone interview yesterday.
PM Mariano Rajoy changed labour rules less than 2 months after coming to power in 2011 and credits the measures with attracting foreign investment and spurring the recovery from 2 recessions. The unemployment rate has eased from its peak of 27%, even as it remains the 2nd-highest in the EU.
In the report the OECD presented in December at the government's request, the Paris-based group said the jobless rate would be higher had Rajoy not changed labor laws in 2012. The government has taken additional steps since then to encourage part-time work and improve active labor market policies, Bassanini said.
Temporary Contracts
Still, the OECD has called for further measures to reduce unemployment and to bridge the gap between those on open-ended and temporary contracts. The government is shying away from "painful" measures such as easing rules on collective dismissals and reducing severance pay, Bassanini said.
"It's dangerous to remove something that's working, especially if you're not planning to do much more," he said. "The number of additional permanent jobs created since the reform could fall to 18,000 or 16,000 a month from 25,000."
The government, fighting to rein in its budget deficit, says it's cutting the subsidy as it doesn't want to use public money to fund firings by solvent companies. The facility known as Fogasa that pays the aid was designed to compensate workers affected by bankruptcy proceedings.
Small companies cutting permanent staff will have to offer 20 days of severance pay for every year worked compared with 12 days with the subsidy. That compares with 11 days compensation for temporary contracts.
The move undermines the government's efforts to encourage companies to hire workers on an open-ended rather than temporary basis, Bassanini said. Almost a quarter of Spanish workers are on temporary contracts, according to data from the National Statistics Institute (INE).
"It reduces the likelihood the government will succeed in its goals of expanding permanent employment," Bassanini said.