Telefonica to invest €600 Mln in mobile network overhaul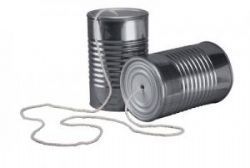 Telefonica has invited Ericsson, Nokia, Alcatel Lucent and Huawei to submit bids for the complete overhaul of the operator's mobile network in Spain, reports business daily Expansion.
The 3-year contract to replace the 18,000 mobile tower sites deployed throughout Spain could amount to an initial €500 - €600 Mln for the radio equipment alone, rising to above €900 Mln if improvements to the transport and system network are also taken into account.
With this network modernisation Telefonica is looking to match rivals such as Vodafone, which recently announced a €650 Mln investment to increase the speed and capacity of its mobile and fixed broadband networks in Spain as part of its Project Spring spending programme.
Telefonica built up its 2G and 3G networks with Nokia and Ericsson and, since last summer, France's Alcatel Lucent has been working with Ericsson to roll out the operator's 4G network.
Huawei is currently deploying Telefonica's fibre optic network throughout the country and is Vodafone Spain's main supplier.
According to the report, Telefonica is looking to set up a single RAN (Radio Access Network), to lower costs and give it greater operational flexibility to remotely divert part of the 2G or 3G frequencies in the event of increased 4G traffic without having to send technicians to the site.