Spain's January Employment Figures Hit 12 Year Low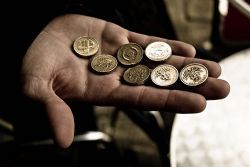 The number of people signed up with the Social Security system in Spain declined by 184,031, or 1.13%, in January from the end of last year to 16.173 million, the lowest figure since April 2002, according to figures released Tuesday by the Labor Ministry.
In what is traditionally a bad month for the labor market, jobless claims rose by 113,097, or 2.4%, from December to 4.814 million.
The ministry said that on a month-on-month basis, this January was the "least negative" since 2007, given that since the current comparable statistical series began there has never been an increase in the number of people signed up with the Social Security system. On a year-on-year basis, the number of affiliates declined by 5,829, or 0.04%.
According to the National Statistics Institute's Active Population Survey for the 4th quarter, which was released last month, unemployment fell slightly on the previous year, ending 2013 at 5.896 million. The jobless rate rose slightly to 26.03%.
Between 2008 and 2013, the number of people officially registered as unemployed has risen every year by over 130,000 in January, with the exception of 2010 when the increase was 125,000. The biggest recent increase in jobless claims in the first month of the year was in 2009, when the ranks of the unemployed grew by 199,000.
On an annual basis, the number of jobless claims was down 3.34%, the 4th consecutive month in which there has been a year-on-year fall.
In seasonally adjusted terms, the number of people in work climbed for the 5th month in a row, with an increase in January of 35,500.
Jobless claims in January fell only in construction, where there were 3,486 fewer people out of work. The number of registered unemployed in the services sector rose by 99,519, by 3,577 in industry and by 8,110 in agriculture. The number of first-time jobseekers climbed by 5,377. Some 1.259 million work contracts were registered in January, of which only 98,366, or 7.81% of the total, were permanent posts, a fall of 2.2% from a year earlier.
Further Reading :
* Labour Market Showing Signs of Strength : Spain Gov't
* Spain Youth Unemployment Hits 57.5%