Watchdog wants expat opinions on the FCO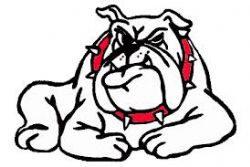 The UK's Foreign & Commonwealth Office (FCO) is there to help should something go wrong abroad.
Now an inquiry into the efficiency of the body, when called upon, is asking for the opinions of those who have used it, reports the Telegraph.
Expats and travellers have been encouraged by the House of Commons Foreign Affairs Select Committee to take part in a web forum on the issue.
It was launched on the UK Parliament website on January 28th and will run until February 11th.
The FCO assists in everything from lost passports to British citizens being taken hostage. The purpose of the feedback is to determine whether an effective and cost-efficient service is being provided.
In times of national crisis, it is the FCO who co-ordinate efforts to evacuate Brits and it is often called upon for advice on medical treatment or coping with the death of a relative.
Such circumstances can seem much more daunting and difficult to navigate when away from home, making it imperative that the organisation's services are constantly reviewed and improved upon.
Sir Richard Ottaway MP, chairman of the Foreign Affairs Committee, told the news provider: "We want to hear from as many people as possible who have had to seek help from a British embassy, consulate or high commission when travelling.
"Whether you had a good or bad experience, we'd like you to tell us about it."
Information about whether it was easy to contact the UK consular services and how staff responded to requests is being sought, along with any recommendations for improvements that could be put in place.
The FCO dealt with more than a million consular enquiries in 2012, covering in excess of 100,000 consular cases and over 20,000 instances where assistance from the consulate was required.
As well as the input from travellers and expats, the inquiry will also hear from organisations such as Reprieve, which supports Brits facing the death sentence in foreign prisons.