Comprehensive Study of Spain's Taxi Fares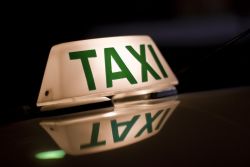 Spanish Consumer Association FACUA has published a study on taxi fares in 45 cities across Spain which reveals a variation of up to 131.7% between similar trips.
Tarragona was found to be the city with the highest fares, followed by San Sebastian and Pamplona. The lowest fares were found to be in Las Palmas de Gran Canaria, Arrecife (in Lanzarote) and Santa Cruz de Tenerife.
The greatest difference in journeys is found between daytime kilometres (initial fare plus 1km, or minimum rate). Across these journeys, prices vary from the €5.33 charged in San Sebastian to the €2.30 customers pay for a trip in Arrecife, with differences of up to 131.7%.
Ten of the 45 cities studied were found to significantly increase the price of fares on weekend evenings - particularly in Bilbao, Barcelona, Granada, Madrid, Pamplona and Seville.
Malaga was found to apply a €2 supplement between midnight and 6am on both weekdays and weekends.
FACUA concluded that there was no justifiable reason to see the cost of taxi fares to be increased during weekend evenings.
The Association went on to warns municipalities the importance of guaranteeing an adequate number of taxis on weekends to ensure the balance of supply and demand. FACUA also criticised the fact that many consumers were forced into paying supplementary fees for trips to airports, train stations or bus terminals, as there was no increase in the quality of service to justify the extra cost.
FACUA surveyed the price of 1, 5, 10 and 15km journeys made during the day, the night and weekend nights before ranking each of the 45 cities on a points system (with the higher number representing the most expensive) :
Most Expensive Cities :
Tarragona (118), San Sebastian (80), Pamplona (70), Girona (68), Lugo (66), Toledo (66), Valencia (64), Castellon (63), Ourense (62), Alicante (61), Madrid (61), Barcelona (60), Lleida (60), Murcia (60), Logroño (59), Gijón (58), Oviedo (58), Ávila (57), Burgos (57), Palencia (57), Salamanca (57), Valladolid (57), Ciudad Real (56), Segovia (56), Sevilla (56), Málaga (53), Granada (52), Santander (52), Pontevedra (51), Bilbao (50), A Coruña (49), Badajoz (49), Palma de Mallorca (47), Zaragoza (46), Córdoba (45), Almería (37), Huelva (36), Melilla (30), Jaén (30), Cuenca (27), Cádiz (24), Ceuta (14), Santa Cruz de Tenerife (6), Arrecife (Lanzarote) (0) and Las Palmas (0).
Based on the results gathered, the average increase over the last 12 months has been 3.3%, however the cities found to have implemented the highest increases were Santa Cruz de Tenerife (10.5%), Pamplona (9.4%), and Almeria (7.4).
FACUA noted that that "Daytime" referred to Monday to Friday between 06.00 / 07.00 Hours to 22.00 / 23.00 Hours, with "Nighttime", "Holiday" r "Weekend" rates making up the rest of the time.
The average cost per Km was found to be €0.88 during daytime hours and €1.09 during all other times, representing a difference of 23.9% between the average price bands.
The variance between the highest and lowest cost per km was found to be 83.1% and 137.3% for night-time and holiday fares respectively.
For daytime hours, the highest cost per Km was found in Castellon (€1.08), followed by Tarragona (€1.07) and Ourense (€1.06).
During evenings the most expensive kms were found in Toledo (€1.40), followed by Lugo (€1.39), and Pontevedra (€1.35).
The cheapest price per Km, both for daytime and night-timefares, are Arrecife (€0.59), followed by in Santa Cruz de Tenerife (€0.60) and Las Palmas de Gran Canaria (€0.63).
Out of the cities studied, the price per km increased by an average of 3.7% on day tariffs and 3.3% on night and holiday tariffs.
The biggest increase between day and night tariffs was found in Santa Cruz de Tenerife, at 11.11%.
The initial minimum fare costs an average of €1.80 during the day, and 33.3% more – €2.40 – during nights and holidays.
The cost of the minimum fare varies up to 335.6% on weekly daytime tariffs and 343.3% on night and holiday tariffs, depending on the city.
The most expensive is Tarragona, with a day tariff of €3.92 and a night and holiday tariff of €5.32. The cheapest minimum fares are in Ceuta, at a day tariff of €0.90, and Castellon's night tariff of €1.20.
The average price increase found over the last 12 months was found to be 3.8% for daytime rates and 3.0% for nighttime rates. The City of Girona recorded the greatest daytime ivreases at 12.2%, with the greatest nighttime increase being found in Santa Cruz de Tenerife at 9.4%.
The average minimum distance charge is €3.27 during daytime hours and €4.31 – a further 31.8% - during night-time and holiday hours.
Minimum distance charges vary up to 213.5% on day tariffs and 202.4% on night or holiday tariffs. The most expensive is found in San Sebastian, at a cost of €5.33 during the day and €6.20 during the night.
The cheapest are in Las Palmas, at €1.70 during daytime hours, and Barcelona, at €2.05 at night. These are 2 cities where the minimum distance coincides with the minimum fare.
The minimum distance charge has increased this year by an average of 4.5% on daytime and 3.6% on night-time tariffs. In this case, the most pronounced increase has been a rise of 12.2% in Girona. During night-time hours, the highest increase was in Santa Cruz de Tenerife, with 9.3%.
Some of the cities studied have fixed tariffs or supplements with a minimum price on journeys to or from airports. Seville has a set tariff for these routes: €21.89 during the day and €24.41 during the night.
Out of all the cities which have supplementary charges for journeys to or from the airport, Barcelona charges the highest minimum fare (which is applied to journeys departing from the airport) of €20, followed by Badajoz with €19.64, and Malaga with €15.21 during the day and €19.01 at night.