Aeromur Continue Corvera Airport Negotiations With Murcia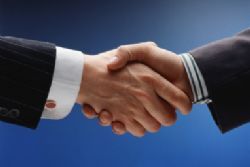 The Regional Government of Murcia has finally reached an agreement with Aeromur, the former concession holder Corvera International Airport led by majority shareholder Sacyr, to begin working towards the opening of the facility after months of inaction.
President Ramón Luis Valcárcel originally submitted a formal written statement to the Superior Court on 10th September last year to officially terminate the contract between the two parties.
However, according to unnamed sources, yesterday the court ruling was revoked / nullified, thereby allowing both parties to work together once more.
Whilst nothing has been formally agreed to at the moment, it is understood that Sacyr and the regional government are 'working together' to ensure the €182 Mln treasury loan extended to the region to cover the insolvency of the airport, after Aeromur were unable to secure it's operation, is repaid.
Although this will require a great deal of legal wranglings to bring to a conclusion that is satisfactory for all involved, it is understood that this was set in motion on 30th December last year, with a view to Corvera airport finally becoming operational on 18th September 2014.
Aeromur can recommence the procedure to obtain permission to open the State Aviation Safety Agency (EASA), and the Ministry of Public Works, once permissions from the courts has been officially received.
The region's claim for damages against Sacyr - to the sum of €3 Bln - still stands. It is to be assumed that this will be renegotiated at some point along the way to bringing Corvera Airport into operation.
Further Reading
* Murcia does U-Turn Over Corvera Airport.