Spain service sector grows in January at fastest rate since July 2007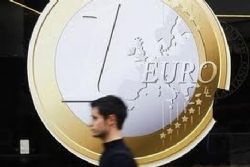 Spain's service sector grew at the fastest rate in 6-1/2 years in January and even took on staff, a poll showed on Wednesday, adding to signs the economy has turned a corner after more than five years in or near recession.
Markit's Purchasing Managers' Index (PMI) of service companies stood at 54.9 in January, the highest reading since July 2007 and up from 54.2 in December, marking the third straight month above the 50 line separating growth from contraction.
The Spanish service sector, which makes up around half of the country's economic output, was badly damaged by a 2008 property market crash. The fallout from the crash left millions out of work and forced thousands of companies to close down.
Recent indicators, however, including Markit's manufacturing survey for the same month, suggest the worst of the crisis may be over.
"The Spanish service sector backed up the solid performance seen in December with accelerated growth of activity in January, while we even saw an end to job shedding in the sector for the first time since the economic crisis began," economist at Markit Andrew Harker said.
The service sector employment index rose to 50.2 in January from 49.2 in December, indicating growth in jobs for the first time in nearly 6 years.
The Spanish unemployment rate was 26% in Q4 and is not expected to fall significantly for years.
Part of the return to growth has come due to rising competitiveness on the back of lower prices.
"Companies are still having to offer discounts in order to secure sales, but they are increasingly optimistic that 2014 can see a recovery get properly underway," Harker said.