Rajoy and Basque Premier meet to discuss the end of ETA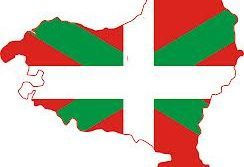 PM Mariano Rajoy and the premier of the Basque Country, Iñigo Urkullu of the center-right nationalist PNV group, met Tuesday night for an hour and a half to talk about the disbanding of the terrorist group ETA, sources said Wednesday. The meeting had been agreed over the weekend.
Prior to that, the lehendakari had met with the leader of the ruling conservative Partido Popular in the Basque Country, Arantxa Quiroga, while Urkullu also took advantage of the presence of Alfredo Pérez Rubalcaba in Bilbao to get in touch with the leader of the main opposition PSOE as well as the head of the PSOE's Basque Country branch, Patxi López.
During their meeting in the PM's La Moncloa residence in Madrid, Rajoy and Urkullu concurred that ETA had no future. The terrorist group has abandoned violence but has yet to give up its arms and definitively disband.
After the release of a number of long-term ETA prisoners in the wake of a ruling by the European Court of Human Rights last year overturning the so-called Parot doctrine - a legal mechanism under which the Spanish authorities could prevent terrorists being released before the 30-year maximum jail term - Urkullu proposed at Tuesday's meeting the formation of a cross-party group to coordinate putting an end to ETA and to address matters relating to the victims of terrorism and ETA members that still remain in prison.
The meeting between Rajoy and Urkullu took place as certain right-wing members of the PP criticized what they perceive to be a shift in the party's hardline stance toward ETA. Some of those members have left the PP to create a new party called Vox.