German Bank Offloads €0.71 Bln of Toxic Spanish Loans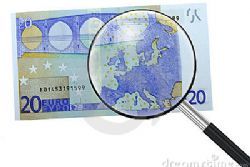 Commerzbank has sold roughly €0.71 Bln in bad Spanish property loans in a bid to clean up its balance sheet and free up capital ahead of European banking health checks.
Germany's 2nd biggest lender said on Thursday it hived off a portfolio worth €710 Mln of non-performing Spanish mortgages to international investors, sending its shares up 3.0%
The deal is a milestone in Commerzbank's restructuring plan that aims to restore strength after an €18 Bln government rescue in the financial crisis. The bank will publish 2013 results on Thursday, February 13th.
Banks have been trying to sell off risky assets, but few deals have materialized as buyers and sellers disagree on valuations. A pickup of the Spanish real estate market helped smoothen the way for the transaction, Commerzbank said.
The transaction reduces the bank's risk-weighted assets by €600 Mln and results in only a "minor" charge, which will be booked in Commerzbank's fourth quarter earnings.
Since the beginning of 2013, the bank has halved the volume of non-performing loans in its Spanish commercial real estate portfolio from about €2Bln to roughly €1Bln, Commerzbank added.
Commerzbank in 2012 decided to wind down its mortgage unit Hypothekenbank Frankfurt International, previously known as Eurohypo, which does not underwrite new business anymore but runs off existing loans.
To speed up the process and to be ready for an asset quality review as well as a stress test run by European banking regulators Commerzbank has embarked on divesting larger portfolios. In July, it sold British property loans worth €5 Bln to U.S. rival Wells Fargo and private equity firm Lone Star Funds.
Separately, it has hired Lazard to sell a different portfolio of Spanish mortgages - €3.3 Bln in performing loans and roughly €1 Bln in non-performing loans - people familiar with that transaction said.
"Commerzbank will not sell those on the cheap, but only if can get out of them more or less loss-free", one of those people said, adding it was too early to say when a deal will be reached.
Commerzbank's efforts to shrink its loan book and reduce risk have also included the sale of ship loans, and altogether the lender has reduced the size of its non-core assets unit by 22% to €124 Bln as of September 30th.
At that time, Commerzbank's internal bad bank included a €39.4 Bln exposure in commercial real estate, €15.7 Bln in ship loans and €68.4 Bln in public finance.