UK MPs 'should represent expatriates'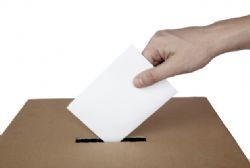 British Expats could continue to have their interests represented in Westminster, under proposals currently being considered.
The Liberal Democrats, a partner in Britain's coalition government, is reportedly looking at the possibility of creating parliamentary seats for UK nationals who now live abroad.
According to the Times, this means new constituencies would be created for people living in Africa, North America and Europe.
The idea is set to be on the agenda at the Liberal Democrats' spring conference, which is being staged next month in York.
With the conference coming just over a year before the next general election, the proposal could therefore potentially be included in the party's manifesto.
This comes shortly after British expat Peter Johnson launched a petition to gauge support for the idea of introducing an MP tasked with the job of representing those who live abroad.
Speaking to the Telegraph, he said he was inspired after France adopted a similar policy, creating a new constituency of Northern Europe to cater for those living in Britain, Ireland and Scandinavia.
The European Commission has already raised concerns about how British expats must give up their right to vote if they have lived abroad for more than 15 years.
Viviane Reding, justice commissioner at the European Union, said this is because the right to vote is "one of the fundamental political rights of citizenship" and "part of the very fabric of democracy".
She argued that depriving people of their right to vote because they have relocated to another member state is "effectively tantamount to punishing citizens for having exercised their right to free movement".
Ms Reding argued that unless the rules are changed, British nationals who have moved overseas risk being seen as "second-class citizens".
She added that this has become a very important issue to expats in Europe and urged member states to "address these very concrete concerns", as "disenfranchisement is a big deal for the individuals concerned".
Recommended Reading
* UK has more expats than any other EU country
* Daily Mail targets expat pensioners in Spain (again...)