Catalonia seeks €6.347 Bln loan from Madrid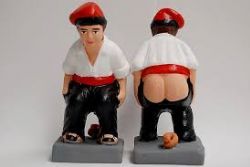 The Catalan government, which is currently immersed on a self-rule drive, will ask the central government to lend it €6.347 Bln this year from the Regional Liquidity Fund (FLA), the region's economic and financial commissioner, Andreu Mas-Colell said Thursday.
The FLA was set up in 2012 to help fund cash-strapped regions that have been cut off from the debt markets because of prohibitively high interest rates. However, since the fund was established, Spain's borrowings cost have fallen notably.
Mas-Colell said of the €6.347 Bln, €1.96 Bln will go to cover the target deficit of the region for this year of 1% of regional GDP, with the remaining €4.387 Bln to go to cover debt maturities. The amount Catalonia is seeking this year is down 41% on the €10.833 Bln borrowed from the FLA last year when the region had higher debt maturities.
The FLA has been allocated €23 Bln for this year, which means that the amount Catalonia is asking for will take up 27.6% of the total.
The average interest rate paid by regions on loans received from the FLA fell to 3.91% last year from 5.18% and is expected to be even lower this year, with Spain's risk premium now below 200 basis points.
Mas-Colell has for some time been asking for the FLA to be made a permanent feature of the regional financing system.
Recommended Reading
* Catalonia to charge 25cents per internet connection
* Spain considers Catalan compensation tax
* Catalan Banks "would fail following independence" : Bank of Spain