Pets 'can influence decision to move abroad'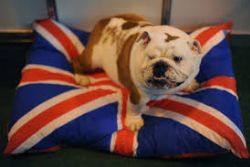 Owning a pet could affect the decisions of those who are considering moving overseas, a new study has found.
According to research by IXPVisas.com, more than three-quarters of pet owners believe having an animal might influence their choices regarding setting up home in another country.
Meanwhile, over two-thirds of those polled admitted they would be reluctant to relocate abroad because of their pet, A Place in the Sun reports.
Respondents identified a number of reasons why they would be hesitant or unwilling to move to another country, such as concerns over quarantine regulations and fears over causing distress to their animal.
Others expressed worries about extra administration costs and requirements for pets, while some were concerned about the possibility of pets being exposed to diseases found overseas, such as rabies.
Liam Clifford, director of IXPVisas.com, has responded by questioning why pet owners believe having an animal is seen as a "hindrance to a new life abroad".
"The process of taking your pet abroad with you is now much simpler than it was," he commented.
For instance, Mr Clifford pointed out that while there are various rules in place around the world regarding the importing of animals, people who need to return to the UK no longer have to place their dog in quarantine for six months.
"Owning a pet shouldn't be an immediate barrier thrown up to obstruct you from contemplating a new life in the sunshine. If a life abroad is of interest, you should definitely look into it."
Mr Clifford added that people can strike up a deep emotional bond with a pet. This, he said, means the notion of leaving them behind while they move to another country is "unthinkable to most".
A lack of knowledge and education about various issues could be the root cause of some people's unease. For instance, while many raised concerns about quarantine laws, a high proportion admitted they are not actually familiar with these specific regulations.
Recommended Reading
* How to Bring Your Dog to Spain
* Do I Need Medical Insurance for my Dog ?