Vodafone to present offer for Spain's Ono next week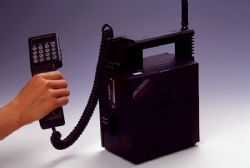 Britain's Vodafone has made a formal bid for ONO which will be studied at the cable firm's next board meeting on Febuary 11, newspaper Expansion reported on Saturday.
The companies declined to comment.
One source familiar with the situation told Reuters talks were continuing while two other sources consulted said there would be no offer.
Ono's owners, private equity investors, were planning an initial public offering but may consider a straight buyout as both Vodafone and Liberty Global are vying to buy the firm, Spain's largest cable operator.
Ono had core earnings of €752 Mln for 2012, which at the median multiple of 9.4 times would give an enterprise value of €7.1 Bln.
One banking source consulted by Reuters, however, said Vodafone or Liberty would have to come in with a bid at a multiple of 10-12 times if it wanted to trump the IPO plan.
Recommended Reading :
* Spain's Next Day Tel No. Porting Law Criticised
* Vodafone Said To Seek Purchase Of Ono Before Planned IPO