Spain's Telefonica is fined €500,000 by regulator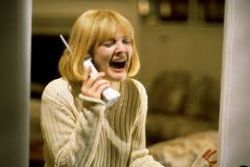 Spain's leading telecoms operator Telefonica was fined €500,000 on Monday for what the regulator classed as 2 "very serious" breaches of competition rules in its home market.
Telefonica failed to make a timely notification to the competition authority, the CNMC, of the prices and conditions of new internet and television packages, as it is required to as a dominant market operator.
In a statement, the CNMC said the rules were necessary to allow it to ensure a level playing field for other operators.
Telefonica was also found to have blocked access to 11 premium text message numbers being run by another company.
Telefonica is facing growing competition in its home market as cash-strapped Spaniards shop around for cheaper internet and phone offers.
Further Reading :
* Spain's Same Day Tel No. Porting Law Criticised