Spain orders arrest of former Chinese officials over Tibet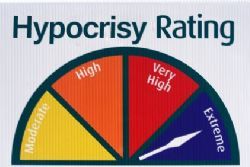 Spanish High Court Judge Ismael Moreno on Monday issued an arrest warrant for former Chinese President Jiang Zemin, ex-Prime Minister Li Peng and others on allegations of genocide in Tibet.
Moreno used a Spanish law that allows suspects to be pursued for human rights abuses committed abroad when a Spanish victim is involved.
Spain's ruling Partido Popular is pushing a reform of this law that would restrict the capacity of judges to act beyond the country's borders.
Meanwhile, Spain is still resisting the UN's calls for investigation into the country's own Franco-era atrocities, claiming the rights of amnesty.
Further Reading :
* China Tells Spain to End Tibet-Related Lawsuits
* Spain's Love / Hate Relationship With China