Costco to open 2 stores in Spain during 2014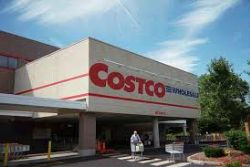 American retail giant Costco has revealed plans to open a number of outlets in Spain during 2014, citing the country's "great potential" for growth, according to the company's senior vice president for international operations, Jim Murphy.
Costco, one of the world leaders in the warehouse club segment, plans to open a store in Seville in the spring and another soon after in Madrid, where "we are working to identify various possible locations," the Executive told Efe news agency.
Murphy did not comment on the amount of investment going into these first 2 Spanish stores, but confirmed that the Madrid location would open "relatively soon."
The Spanish press have already reported how the store in the capital would open in the summer.
Costco's international strategy has focused in the past on opening a couple of stores to test the market and make adjustments accordingly.
Murphy did not want to discuss plans for a possible future expansion in Spain beyond Seville and Madrid.
Costco operates 33 warehouse stores in Mexico, 25 in Britain and 18 in Japan, but does not have any specific goals with the number of stores it hopes to operate in Spain.
Costco's management is "very excited" about the move into Spain because "it is a stupendous market" despite the current economic conditions in the country, the executive said. "We believe Spain has great potential for economic growth," Murphy said, adding that Costco sees the Spanish as attractive because of its large population of more than 46 million and "high educational levels."
The company plans to charge €25 per year for corporate memberships and €30 for individual membership.