Expats in Spain lose BBC after satellite is switched off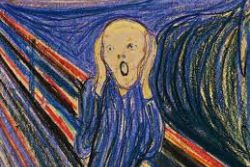 Expats living in the south of Spain have lost the ability to watch the BBC's domestic service for free, after a satellite was switched off.
The residents are said to be disappointed, but a spokesman for the corporation said that they were never supposed to be able to access the material in the first place.
He went on to say that domestic programming should only be available to those in the UK, Channel Islands and Isle of Man who pay their licence fee.
Reception was improved for this target audience when the service was swapped onto a new satellite on Thursday (February 6th), which also put an end to the overspill that granted expats in parts of Spain access to the material.
Any residents in the country wishing to continue watching Eastenders and other BBC programmes will need to purchase a satellite package, such as BBC Worldwide.
The switch is not just confined to the BBC however, as many Brits living in Spain may also find that their ITV reception has also disappeared.
Many expats are not surprised by the move, as "the switch to the UK spot beam has been a hot topic of discussion in southern Spain, with expats nervously awaiting this day for years," the Olive Press reports.
The on-the-ground news provider said that as well as the Costa del Sol and Andalucia being affected, so were parts of southern Portugal, much of Catalonia, the Canary Islands and Italy.
Fiona Catchpowle, a British expat living near Malaga told the Telegraph: "It will probably encourage me to watch more Spanish TV if I am somewhere that doesn't have an alternative solution.
"Although it must be said the quality of programming is poor, compared to the Beeb."
Many expats will feel the loss of British TV keenly as it is a way of keeping connected with home and slow internet connections can make downloading programmes incredibly difficult.
The switch has come in the middle of the rugby Six Nations championship, coverage of which can help bring out national pride for those who live overseas.