Who Exactly is in Charge of Corvera Airport Negotiations ?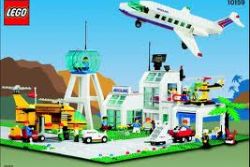 The Region of Murcia's Socialist Party has requested a hearing with President Valcarcel, and for him to explain to Parliament the recent steps taken with regards to Corvera Airport.
The PSRM pointed out that that the address could only be undertaken by the President, as the law states that this duty can not be delegated.
Party spokesperson, Begoña García Retegui, told the press that "someone should explain what the roadmap is and take responsibility for what has happened so far", before going on to criticise the regional government for a "lack of coordination and responsibility".
Retegui also asked for clarification on who exactly was responsible for negotiations with Aeromur, given that Pedro Alberto Cruz (Minister for Tourism), Manuel Campos (Presidential Advisor), Antonio Sevilla (Minister for Public Works) and Juan Bernal (Minister of Economy & Finance), have all been involved in various talks along the way.
"The band is out of tune, because everybody is playing on their own, while the conductor is busy traveling the world with Rajoy while keeping an eye on Brussels", Retegui complained.
The Socialist also reminded the press claims that "Corvera Airport would not cost the public anything", but ended up costing €65 Mln to terminate the contract with Aeromur - on top of around €8 Mln per year in interest payments on the €182 Mln loan for the facility. Money that could and should have been invested instead in Education and Health, she claimed.
She also slammed the Government for not considering the consequences of the termination of the original contract (Sept 2013), which could only worsen the regional deficit.
"At the moment Bernal tells us one thing, Sevilla another, which all avoids telling the public the truth and buys Valcarcel more time."
"The Airport will not be open in September, as claimed - it is a slow and complex process."
Further Reading :
* Corvera Airport "Unlikely to Open Summer 2014"
* Corvera Airport to Open Summer 2014 : Valcarcel