Spain Vendors 'Discounted Property by 23% in 2013'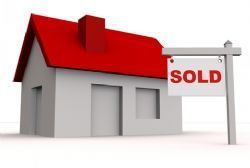 Offers to buy Spanish homes fell short of the asking prices by 23% on average last year, damping expectations that the nation's residential values have reached bottom, according to Idealista.com.
Bids were 22% less for homes in Madrid and 23% lower in Barcelona, according to the study published today by Idealista, Spain's largest property website. Home prices rose for the first time since 2010 in Q3, official statistics showed.
"There is still a mismatch between asking prices and selling prices, for which there is no official data in Spain," said Fernando Encinar, Idealista's co-founder.
A pickup in foreign investment in Spanish real estate and a recovering economy are prompting sellers to refrain from lowering prices as they hold out for better offers. Home sales fell 16% in November from a year earlier and dropped 4.1% on a monthly basis, according to data released by the National Statistics Institute on Jan. 14.
That's hindering a housing-market correction, according to Jose Garcia Montalvo, Professor of Economics at the University of Pompeu Fabra in Barcelona.
Some of the largest Spanish real estate deals have been done by New York-based Blackstone Group LP, which in July agreed to purchase 18 apartment blocks from the city of Madrid for €125.5 Mln. Goldman Sachs Group Inc. (GS), based in New York, and Azora Capital SL in August agreed to pay about 20% above the asking price for 32 social-housing developments sold by the capital's regional government.
Foreign Funds
"The investment we have seen from foreign funds in the past 6 months has made sellers - who up until now were desperate to sell and were lowering prices - too optimistic about the recovery of the housing market," Montalvo said by phone. "Sellers are delaying sales and not dropping asking prices because they expect the market is going to recover."
Home prices are falling more slowly than they should be and this is delaying a recovery, Montalvo said.
Investors spent €4.93 Bln on property assets in Spain last year, more than double the €2.32 Bln invested in 2012, as the economy came out of its 2nd recession since 2008. The government forecasts that economic growth next year will be strong enough to create jobs, even as the IMF predicts the unemployment rate won't fall below 25% until 2018.
First Increase
Home prices rose 0.7% in Q3 from the previous 3 months, the first increase since 2010, the National Statistics Institute said in December. Studies by the IESE Business School and property website Fotocasa showed that prices for existing homes rose 0.7% in July from June and 0.2% in January from December.
The data could give a "false sense" that prices, which have fallen more than 45% since their 2007 peak, have hit bottom, Encinar said.
Offers in the Spanish city of Lleida had the steepest discounts at an average of 33%.
The smallest bid shortfalls were in Cuenca at 17.6%, according to the Idealista study, the first such report by the property website.
"Home prices haven't bottomed out yet and I don't know when they will," Juan Fernandez Aceytuno, head of Sociedad de Tasacion, Spain's home-appraisal organization, said at a Jan. 14 press conference in Madrid. "Nobody knows how many homes are up for sale in Spain or where they are situated."
Further Declines
Aceytuno estimates prices will fall a further 5% or 6% in the first half as high unemployment and a drought in mortgage financing prevent Spaniards from buying homes.
Spain's jobless rate was at 26.03% in the 3 months through December up from 25.98% in the previous quarter, the National Statistics Institute said on Jan. 23.
Fewer than 13,900 mortgages were granted in November, compared with about 129,000 at the September 2005 peak, according INE data. Prices have fallen by an average of 45.6% since their high point in 2007, according to Sociedad de Tasacion.
Further Reading :
* Expats Prop up Spanish Property Market