Vatican's Opinion on Abortion Differs to Spanish Catholics : Poll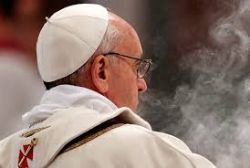 There is a deep divide between what the Spanish Catholic Church says and what its followers believe, a new survey has revealed.
An international poll by Bendixen & Amandi for the Spanish-language US television network Univisión shows a huge gap between Church doctrine and many Spaniards' views on issues such as same-sex marriage, abortion, divorce and contraception.
Only 8% of the 1,000 respondents said they were against abortion in all cases, compared with 88% who support it in all or some situations. Yet the Spanish Episcopal Conference recently said that "nobody has the right, in any circumstance, to take away the life of an innocent human being. Any abortion law, no matter how restrictive, would still be unfair."
Evaristo Villar, spokesman for the association Redes Cristianas, is not surprised by the survey results. "The beginning of life is a scientific matter and there has been no particular problem with the current law. We are in favor of keeping it, and against the [planned] reform by [Justice Minister Alberto Ruiz] Gallardón. The Church should get closer to today's society and join the modern world."
The survey also shows that 64% of Spanish Catholics approve of same-sex marriage, which Church leaders oppose. Villar says the Church "should take examples from Jesus Christ, who overcame the mentality of his time."
Read the entire archive of Spain's proposed abortion reforms by clicking the link > HERE <