British expats in Spain to lose free healthcare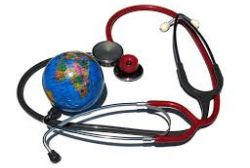 British Expats living in Europe having taken early retirement will lose their access to free local healthcare services, after the government decided to scrap the facility.
In the past, those living in countries such as France or Spain have found their treatment covered by the NHS, but this is about to change.
From April 1st, those who are not covered through employment will have to foot the bill themselves.
The move is just one of a number of cost-saving measures that the NHS is planning to roll out in order to bring its budgets back in check.
European states will no longer be reimbursed by the NHS for the medical treatment received by non-working Brits below the pensionable age.
The current system works by expats filling in an S1 form, which entitles them to 2 and a half years worth of healthcare if they have paid national insurance for the previous 3 years.
Those who are already in possession of the document will be able to use it until it expires, but once it lapses it will not be renewed and expat travel insurance will be required instead.
A spokesperson for the Department of Health told the Telegraph: "No other European state offers an equivalent to the residual S1 and the reasons for the UK doing so in the past probably arise because the NHS is different to continental systems."
No figure has been released to state how much money will be saved by the move, but it is thought that the average cost per pensioner to the UK is £4,000 a year.
Some 2,355 S1s were issued is the 2012/2013 year, with time left on them to run.
The Department spokesperson added: "We are continuing to work through the operational implications of the change and will make a further announcement once this work has been completed."
Expats over the age of retirement will not be affected, nor will anyone seeking emergency treatment via the European Health Insurance Card.