Spain's Worst Mobile Phone Operator : Survey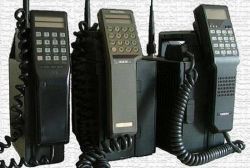 Vodafone has been voted as Spain's worst mobile phone operator by consumer association FACUA in their 7th annual survey on telecoms providers.
The study found a number of alarming regular 'lapses' : such as the fact that half of the users who registered on the phone never received a written contract, and that 50% of those with a binding contract deny that they were informed about the amount of any associated penalties.
Less than 1% of those surveyed believe that authorities were protecting their rights against any abuses committed, as opposed to the 57% who thought that they received zero protection, and 43% think they do very little.
Whilst FACUA also reported that the telecoms sector received more complaints than any other for the past decade, they also held that the National and Regional governments of Spain were repeatedly dodging their obligations to protect consumers.
42% of consumers that made a complaint to the customer service department of their provider in the last 6 months, whilst 37% reported service charges or tariff arrangements that they did not sign up for.
Over 5,000 consumers surveyed
A total of 5,146 consumers across Spain took part in the survey between 26th November to 13th December 2013. Of this number 1,093 were Movistar clients; 897 Vodafone; 1,110 Orange; 470 Yoigo,; 546 Pepephone; 294 de Simyo and 844 from virtual mobile providers.
4,844 of the number had monthly contracts, and 302 were on pay-as-you-go tariffs.
Customer Support
79% thought that the information provider by their operator was either unclear or incorrect, whilst 58% though that it was totally unclear. 42% found themselves being billed for a tariff they had not agreed to.
Contracting
Half of those agreeing to a service over the phone never received a written contract., with 34% receiving the contract in the post, while 12% were directed to view the details of a generic contract online.
Tumbit request a detailed contract to be sent in writing, which sets out the tariffs agreed to any any penalties due upon termination.
Services not requested
37% of those surveyed report that their provider had billed them for a service that they had not requested - However, this practice shot up to a whopping 64% amongst Vodafone clients; 55% with Movistar, 46% with Orange, but fell to 16% with Yoigo, 5% with Simyo and 'just' 2% with Pepephone.
Charging for Ghost Calls
22% reported that they had been charged for calls they did not make, and that those on PAYG contracts never received detailed bills.
This distrust in billing jumped to 37% among Vodafone customers; 31% with Movistar; 30% at Orange, down to 9% for Yoigo, 3% for Simyo and 1% Pepephone.
Binding contract
63% had signed a binding contract, with a period of 24 months applying to 54% of cases, and 12 months to the remaining 46%.
50% of those in binding contracts knew of the penalty applied if they were to break the terms, while 22% think they could have been better informed at the outset.
62% of consumers in such a binding contract would not agree to any such terms in future, whilst just 22% would do so in the event of finding a good deal.
Cancellation
30% of consumers who requested cancellation of their contract reported that bills continued to be sent to them after notification. 42% sent a fax, letter or email to cancel the contract, with the balance giving a verbal instruction over the phone.
Network Problems
20% of those who took part in the survey reported frequent problems with coverage, with 58% reporting that this happened, albeit less frequently.
By Network, 56% of Orange users reported that they often have these problems, dropping to 25% with Yoigo, 24% at Vodafone and 20% with Movistar.
50% reported problems with their mobile data connection, with 40% of these people reporting that the speed was not as promised, and 24% having constant disconnections.
Complaints
42% of those surveyed point out that they had to make at least one complaint in the last 6 months. The percentage rises to 58% among Vodafone customers, 57% among Orange customers and 50% among Movistar customers.
60% of those complaining on the phone were routed through an automatic menu before talking to the operator. 60% of them report that afterwards they had to give the same data to the telephone agent, causing further delays.
30% who made a complaint received a written response either by letter, email or text (33%), with 23% reporting that their complaint never received any reply, a percentage that rises to 30% among Orange and 24% among Vodafone customers.
8% reported that a response to their complaint took longer than a month, 11% receiving a response the same day, and 11% the response was provided in 48 hours.
The law states that telecoms providers must provide a number or a code to users who make a complaint for ease of tracking in future - 29% never received such a reference.
Wrongful Advertising
74% believed that their provider advertised their services uncleanly and incorrectly.
This number rose to 94% both among Vodafone and Orange customers, to 92% among Movistar and 64% with Yoigo. Only 26% of Simyo´s customers think that their advertising is deceitful and 7% think the same about Pepephone.
36% founds that their provider advertised tariffs that were different to those actually charged.
This percentage jumped to 55% with Vodafone, 51% with Orange and 49% with Movistar, but fell to 15% with Yoigo, 4% at Simyo and 2% with Pepephone.
Further Reading :
* Spain Sees Mobile Phone Costs Fall 22% in 2013
* Spain Next Day Tel No. Porting Law Criticised