Spain banks ECB borrowing falls for 17th month in January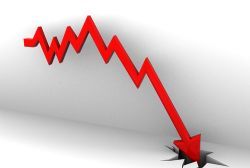 Spanish banks borrowed €193.4 bln from the ECB in January, down from €206.8 bln in December, according to Bank of Spain data on Friday, marking the 17th month of consecutive falls.
Spain's banks took an all-time high of €411 bln from the ECB in August 2012, the year the country was granted €41 bln in financial aid for its troubled lenders.
The government decided not to extend the European aid programme for its banks at the end of 2013.
Recommended Reading :
* BBVA Raises Growth Forecasts for 2014-2015