Spain Approves Google Tax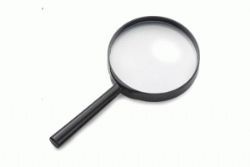 The Government of Spain has approved a legal reform on intellectual property rights, which would include a "Google Tax", which would introduce compensation for the writers of news made available by sites such as Google.
Deputy PM Soria Sanz de Santamaria told a press conference after Friday's cabinet meeting that the changes to the law will apply to all ''non-significant information, opinion or entertainment''.
She went on to explain that ''the law will recognise the rights of publishers and authors to economic compensation for the exploitation of their content under certain circumstances'."
The use of photographs will not be covered with the reform.
The next stage is for the measure to be put before Parliament, where it is expected to receive approval as one small part in Spain's bid to clamp down on internet piracy.
Recommended Reading :
* Spain Privacy Watchdog Fines Google For Breaking Data Law
* Spain Sees First Internet Piracy Arrest