Goldman Sachs to advise Spain on Bankia stake sale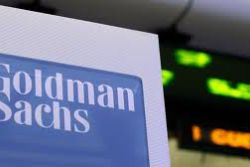 Spain's bank rescue fund FROB said on Friday it chose Goldman Sachs to advise it on the sale of part of the government's controlling stake in nationalised lender Bankia.
The government is taking steps to start selling part of its 68% holding in Bankia, but will maintain control. Economy Minister Luis de Guindos told Reuters this week that small stakes could be sold during the year before a bigger sale in the medium-term.
Bankia was Spain's biggest bailed-out bank, at the height of a deep financial crisis that almost sent the country into default, and new private investment in the lender will help cement a Spanish financial and economic turnaround.
Bankia took €18 bln out of a €41 bln European-financed rescue of Spain's financial system, and returned to profit last year after a record loss of €19.2 bln in 2012.
In a statement, the FROB said seven investment banks had submitted bids for the advisory job.
Several Spanish banks - including Santander and Popular - have publicly expressed their interest in participating as bookrunners if FROB decides to place Bankia shares in the market. Bankia President Jose Ignacio Goirigolzarri said recently that investors were interested in buying into the bank.
Read the timeline of the Bankia Collapse to Rescue archive by clicking the link > HERE <