No New Environment Report Required For Paramount Murcia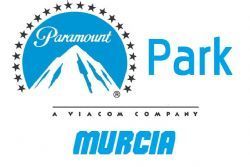 On Friday of last week the regional government of Murcia made the decision not to submit a new environmental impact assessment for the Paramount Pictures theme park project.
Despite this suggesting fewer delays than if a new report was to be required, there is still no agreement on how the land will be subdivided for parking, hotels, attractions, and so on.
Both the environmental impact assessment and a detailed report on the proposed footprint of the park are required to be submitted by the park's developer Proyectos Emblemáticos Murcianos SA (Premursa) before any permits can be granted to enable the construction work to begin.
Jesus Samper, President of Premursa, has previously stated that all construction work will be completed between December 2015 and January 2016.
In an interview with CincoDías, Samper also said how he estimated the projects to cost a €390 Mln, with €330 Mln of investment still be to sourced, and €38 Mln having been spent to date on plans, designs and feasibility studies.
Samper also spoke of his confidence that the required finance would be easily secured once the various parcels of land were made available for investors to register their interest. Some headway has already been made in this direction according to Premursa, with numerous visits to Dubai, Doha, New York, China and Singapore.
A meeting with the "Invest in Spain" association in London has also been organised, to be attended by the UK Secretary of State for Trade.
The current state of Paramount Murcia is that 'Phase 1' of construction of the project has been awarded to Ferrovial Agroman - worth some €52 Mln - and the award of the contract to develop the Hotel zone infrastructure to CHM Obras e Infraestructuras, worth €20 Mln.
Premursa hopes to obtain funding for the third phase of the project for the development of the Hotels themselves from established international hotel chains.
Corvera Airport ?
Whilst it is perhaps inevitable that parallels will be drawn between Paramount Murcia and the Corvera Airport contract, the former remains - at this stage at least - a totally private venture and without any financial aid, loans or guarantees from the regional government of Murcia.
However, Samper said that the offer of any tax breaks for potential investors would be gratefully received.
When asked if the future success of Paramount Murcia depended upon the opening of Corvera Airport - located just 20 minutes from the park - Samper simply said that is would be useful, but that the Airports of Alicante and San Javier could serve the needs of the park's visitors just as well.
Recommended Reading :
* Another Setback For Paramount Murcia
* Who Exactly Is In Charge Of Corvera Airport ?