Vodafone lodges complaint over Telefonica in Spain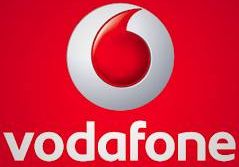 Vodafone has lodged a complaint against Spanish rival Telefonica , alleging it is abusing its position in Spain to reduce competition for telecoms, Internet and television services.
The British company's complaint, filed on Friday, comes as competition is intensifying in Spain's market with sources saying Vodafone is studying a bid for cable operator Ono.
Vodafone on Monday accused the former Spanish state monopoly of abusing its position on its home turf by striking a deal with competitor Jazztel.
Telefonica aimed to control the lion's share of Spain's fibre optics networks - those that can offer high-speed Internet and large data transfers, Vodafone said in a statement to Reuters.
Vodafone said Telefonica's deal with Jazztel over fibre optic networks was struck in October 2012 and was part of a tactic to make it impossible for Vodafone to compete since it does not have fibre optic networks.
Telefonica also struck a deal with Telia Sonera's Yoigo in 2013, also the subject of complaints by Vodafone.
"All the practices ... leave fewer choices for consumers," said Vodafone.
A spokesman for Telefonica said: "All our deals are legal. We have shown we are willing to sign deals with everyone."
Recommended Reading :
* Study reveals Spain's worst mobile phone operator