Orange Spain Launches Fibre Optic in Malaga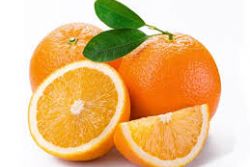 Orange Spain has announced the launch of its fibre optic service in Malaga, initially covering some 70,000 households in the areas of Poligono Alameda, Marmoles, Gamarra, Haza Cuevas, Las Chapas, Nueva Malaga, Los Millones, Los Castillejos, Suarez, Parque Victoria Eugenia, Florisol and Parque del Sur.
The €6 Mln development will eventually see coverage extended to several other areas of the Andalucian city, including Perchel Sur, Parque Ayala, Los Tilos, Cruz del Humilladero, Norte and others. Orange already offers FTTH services in 12 Spanish cities and, in partnership with Vodafone, intends to bring fibre broadband to 6 million homes and businesses in 50 major Spanish cities by September 2017.
Orange customers with fibre coverage can currently choose between two plans: a 30 Mbps download and 5 Mbps upload service for €37.45 per month (including VAT), or a 100 Mbps download and 10 Mbps upload service for €49.55 per month. Both plans include unlimited calls to Spanish fixed line numbers, 300 minutes to international fixed line numbers and 1,000 minutes to Spanish mobile numbers. The price is definitive for all Orange mobile customers but has a 12-month duration for non-mobile subscribers.
Recommended Reading :
* Study reveals Spain's worst Telecoms operator