Spain leads the way for Euro car manufacturer growth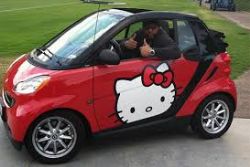 European car sales rose 5.2% to 967.778 vehicles in January, lifted by demand for compact cars in all major markets and even in former crisis countries like Spain, Portugal, Ireland, Italy and Greece, industry data showed on Tuesday.
Cars sold under the Volkswagen, Peugeot and Renault brands saw January sales in the EU and European Free Trade Association trading bloc rise 7.6%, 8.8% and 3.8%, respectively, according to data from the Association of European Carmakers (ACEA).
In Italy, the region's 4th-biggest market, sales grew 3.2%, while sales in Ireland rose 32.8% compared with the same month a year earlier.
Greece posted a 15.4% rise, while Portugal, also a victim of the euro zone's debt crisis, saw 31.8% growth in car registrations in January.
Sales at Renault Group jumped 13%, boosted by a 38.1% surge in registrations at its no-frills Dacia brand.
Germany's Volkswagen Group, Europe's No. 1 by volume which also owns Seat, Bentley and Lamborghini, posted an 8.2% rise in sales, helped by a 10.3 percent rise in registrations at its value brand Skoda and an 8.5%gain at its premium brand Audi.
Toyota branded vehicles were up 15.2% while rival General Motors saw sales of its Opel and Vauxhall branded vehicles slide 7.8% even as sales of Chevrolet vehicles rose 8.9%.
Ford saw new passenger car registrations rise 8.8 percent during the period.
January marked the 5th consecutive month of growth in the EU. All the major markets posted growth, with Britain and Spain both up 7.6%, Germany sales rising 7.2%, while Italy and France grew 3.2% and 0.5% respectively.
Further Reading
* Spain car sales up for 5th consecutive month in January