Almeria Airport Introduces New Domestic Flights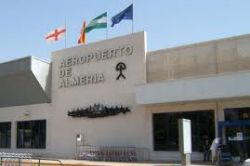 On Tuesday Almeria Airport welcomed the first flight from Madrid-Barajas, operated by Air Europa.
The link to the capital marks the second new route introduced by the airline this year, following the creating of a regular flight to Sevilla.
Previously Air Europa only operated charter flights to these destinations.
Air Europa will operate 2 return flights between Almeria and Madrid per day, and estimate that the majority of the 132,600 people who moved between the 2 cities last year could potentially be interested in the service.