Spain "sets economy above human rights" : Garzon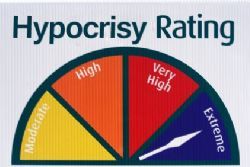 Spain's most famous human rights investigator Baltasar Garzon has accused his country of seeking to curb judges' powers to pursue rights abusers around the world in order to avoid diplomatic tension and damage to trade ties.
Spain has pioneered the use of universal jurisdiction, the concept that crimes such as genocide and torture are so serious they can be prosecuted across borders. Using this principle, Spain detained Chile's former dictator Augusto Pinochet in 1998.
But Spain's ruling party, which can push through laws easily thanks to an absolute majority, has sent a bill to parliament aimed at preventing judges from investigating cases unless the suspects are Spaniards or resident in Spain.
"This government is so pragmatic that it opts for economic peace rather than a legal fight to defend principles," Garzon, a former judge, told Reuters in an interview. "The only principles that matter here are those of the market."
Garzon was barred from the bench in 2012 for illegal wiretapping and no longer practises as a judge in Spain.
The 58-year-old human rights crusader, who leads the legal team for Wikileaks' founder Julian Assange, has used the principle of universal justice to bring al Qaeda members to trial and probe alleged torture at Guantanamo Bay prison camp.
Garzon grabbed worldwide attention in 1998 when Pinochet was briefly arrested in London on his initiative, the first time a former head of state had been arrested on a warrant brought under universal justice.
Groups in Spain and abroad have spoken out against the government's move to restrict the law. Amnesty International has called the proposed reform a step backwards for human rights.
The People's Party (PP) parliamentary spokesman Alfonso Alonso told journalists in parliament last week the current law was not efficient and caused diplomatic conflict.
CHINESE ANGER
Garzon linked the attempt to water down the law to China's anger over Spanish arrest warrants issued this month for former Chinese officials accused of genocide in Tibet.
Although China is not a major trading partner of Spain, the euro zone's fourth largest economy has wooed the world power for investment in everything from industrial stakes to sovereign debt and as a market for Spanish ham and wine.
However, the PP has said the reform of the law was not motivated by any particular case and that the proposed changes put Spanish courts in line with international treaties.
Many of the human rights investigations opened in Spain had led nowhere and created false hope for victims of atrocities, PP Member of Parliament Jose Miguel Castillo-Calvin told Reuters.
"If we don't establish mechanisms that guarantee the efficiency of our penal system, we will continue to let down the expectations of those who come to our courts and we'll do justice no favour," he said.
Garzon said Spain must not shy away when the pursuit of justice provoked the wrath of powerful countries such as China, Russia or the United States.
"Are there going to be diplomatic problems? Of course there are," he said. "Or is the case that human rights law can only be imposed in inconsequential countries and not important ones?"
Garzon played a leading role in the first trial in Spain under laws allowing the prosecution of crimes committed in another country - the 2005 Spanish trial that convicted Argentine former navy captain Adolfo Scilingo of throwing political prisoners from aircraft during the military regime.
The case led to the overturning of Argentina's 1987 amnesty laws that were introduced to protect perpetrators of crimes committed during its military dictatorship.
Since then, Argentina has put hundreds on trial for murder, disappearances and torture carried out under the dictatorship.
"Argentina is an example of how universal jurisdiction should be applied, of how justice should deal with genocide," Garzon said.
SPAIN'S DARK PAST
However, an attempt to investigate Spain's own dark past during the 36-year dictatorship of General Francisco Franco has been less successful. Garzon opened an inquiry into Franco-era crimes in 2008 but later dropped the politically charged case.
"We have not yet taken on our own past," he said. "We have not found it within ourselves. What is more, some even deny the past."
Turning the tables, hundreds of Spaniards are looking to an Argentine court which is invoking universal jurisdiction to seek justice for crimes committed under Franco. But no perpetrators have been arrested or extradited to Argentina for trial so far.
"Argentina is looking into crimes committed under Franco that Spanish justice has shamefully decided not to investigate," Garzon said. "This means we have no guarantee it can't happen again."
Garzon travels the world for his human rights foundation, which has offices in four countries. He said he had turned down a request for legal representation by NSA whistle blower Edward Snowden because he was too busy working on Assange's case.
Asked whether he would return to serve as a judge in Spain once his 11-year ban is over, Garzon said he hadn't given it much thought.
"The truth is that I get a lot of support and affection from people in the street wherever I go, asking me to return to work in Spain," he said. "But my work at the moment is very interesting and takes up all my time. I don't have time to agonise over old scars. That's in the past."
Further Reading :
* Spain Seeks Arrest of Former Chinese President Over Human Rights Abuses
* EU Calls Upon Spain to Investigate Illegal Immigrant shootings