Spain Pays Least in 8 Years to Borrow After Program Ends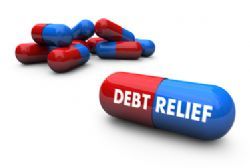 Spain paid the least since 2006 to borrow for 10 years as foreign investors snap up the bonds of nations emerging from European bailout programs.
The Treasury in Madrid, auctioning its new 10-year benchmark note for the first time today, paid 3.559% compared with 4.098% on similar maturity bonds in December. It sold 30-year bonds at 4.519%, compared with 5.432% for similar debt in March 2013 and 5-year debt at 2.263% compared with 2.254% on Feb. 6th.
Bonds issued by peripheral European nations are rallying as Ireland and Spain have exited their rescue programs and Portugal prepares to do the same. Greek borrowing costs fell to the lowest since 2010 this week and a surge in foreign investors' demand for Spanish assets has helped push the nation's main stock index up more than 30% since June.
The last time the Spanish Treasury borrowed so cheaply the economy was growing 4% a year, public debt was 40% of output and a property boom was approaching its peak. Since then Spain has suffered a financial crisis and two recessions, pushing the public debt burden close to 100% and unemployment to more than 25%.
'Bit Stretched'
"The auction went well despite the fact that the valuation of some peripheral bonds is looking a bit stretched at this point," said Alessandro Giansanti, a senior rates strategist at ING Bank NV in Amsterdam. "The overall picture remains positive for Spanish bonds in terms of sentiment."
The aggregate yield on peripheral bonds declined to a record low of 2.58% yesterday, according to Bank of America Merrill Lynch Bond Indexes.
After the auction, the yield on Spain's 10-year benchmark traded at 3.597% compared with 3.558% yesterday.
The Treasury sold €5 bln of debt, meeting its maximum target, as demand for the 10-year debt was 1.93 times the amount sold.
The 30-year bond was first sold via banks in October at 5.213%, according to the Treasury.
Spain sold €10 bln of the 10-year benchmark in January in the country's largest ever syndication. Portugal, which didn't sell bonds for almost 2 years after its 2011 bailout, has raised €6.25 bln via banks this year.