Spain : Police Shooting Rubber Bullets at Migrants " Lawful"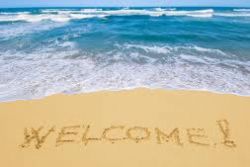 Interior Minister Jorge Fernandez Diaz said officers from the Civil Guard acted lawfully when they fired rubber bullets at migrants trying to swim to Spanish territory near the border with Morocco.
Fifteen migrants died and another 23 managed to reach the beach after swimming around the border fence separating the Spanish enclave of Ceuta from Morocco on Feb. 6. Fernandez Diaz initially denied the officers had used rubber bullets before acknowledging the episode in a Feb. 13 statement to Parliament.
"Firing rubber bullets was done as a deterrent," Fernandez Diaz told reporters today. "The 15 people killed died in Moroccan waters," and "it hasn't been shown that there was any causal relation between the Civil Guard's deterrent actions and the deaths."
Ceuta and Melilla, Spanish territories on the north coast of Africa, are common destinations for migrants who spend months crossing the Sahara Desert and hiding out in camps in Morocco before the final leg of their journey into the EU. At low tide, the stretch of sea alongside the border is shallow enough to wade through.
Further Reading :
* Spain Seeks Arrest of Former Chinese President Over Human Rights Abuses
* EU Calls Upon Spain to Investigate Illegal Immigrant shootings