Corvera Airport Court Proceedings Suspended for 60 Days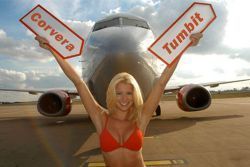 The Supreme Court of Murcia has moved to suspend the litigation between the Regional Government and the former / potential concession holder of Corvera Airport - Aeromur - for a period of 60 days.
This news follows Monday announcement by Aeromur that they had given the Government until Friday to decide whether to reinstate them as the operator of the new airport.
The measure allows time for both parties to negotiate a new contract to ensure that Corvera Airport is opened with as little delay and expense as possible, at a time when both have already been pushed to the limit.
Should an agreement be found within this time it is hoped that the facility may still be in a position to be open to the public in September of 2014.
However, the sticking point will undoubtedly be the repayment of the €182 Mln loan guarantee and it is difficult to consider how negotiations can progress until this has been resolved to the satisfaction of both parties.
As ever, Murcia's Minister for Tourism, Pedro Alberto Cruz, has spoken of his confidence that good news is just around the corner.
Recommended Reading :
* Murcia given 5 Days to decide future of Corvera Airport