Ciudad Real Airport Sale Extended Due to Chinese Interest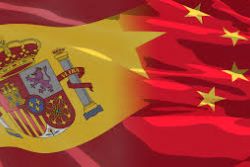 The Commercial Court of Ciudad Real has agreed yet again to extend the duration of the sale process for Ciudad Real Airport.
Various deadline have been set and extended previously in order to assist the various parties who had expressed an interest to buy the airport.
To date the only confirmed party to have expressed such an interest is Malaga-based businessman Francisco José Ortiz, who has reportedly made 3 attempts to purchase Ciudad Real Airport – each of which has been unsuccessful due to the offer not meeting the requirement of the Receivers.
However, late last week the Courts agreed to the extension of the sale deadline due to an expression of interest by the Chinese HNA Investment Group. The new deadline has been extended to 17th March on the condition that the Group pay the legal and financial cost involved in the deadline extent ion, which is expected to total around €100,000.
The expression of interest in Ciudad Real Airport by the HNA Group comes just weeks after they acquired a 24.05% stake in Amancio Ortega's NH Hoteles Chain.
Read the entire archive of news articles concerning the Bankruptcy and Sale of Ciudad Real Airport by clicking on the link > HERE <