McDonalds Bow To Spanish Consumer Pressure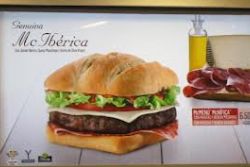 Fast Food Giant, McDonald's has bowed to pressure from Spanish consumers and agreed to serve their breakfast menu in all their stores across Spain until 12 Noon (1pm at Weekends).
The special dispensation for the Spanish market allows items such as Breakfast McMuffins to be served 1 hour longer than in other European Countries.
The breakfast menu typically account for 1/3rd of McDonald revenue.
McDonalds have been forced in to move after finding that the Spanish habit of eating meals much later in the day that other cultures, was hitting their footfall.
The Chain launched a €4 mln campaign to promote the new hours.
I wonder if Ronald McDonald has been watching the Youtube clip shown here ? >>>