Map launched to guide expats to the nearest pot of Marmite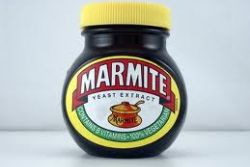 All expatriates miss the tastes of home, whether it is Marmite smeared on sliced white bread or a good cup of PG Tips.
In recent years, there have been more and more companies set up to cater for Brits abroad and shops stocking favourites from back home found in many expat communities.
If you are new to an area then it may well take you a while to track these down however. Do not fear - help is at hand.
A new interactive map has been launched to guide homesick expats to the nearest shop selling British items.
It has been produced by Which Offshore and uses Google Maps technology, meaning you can get directions to the outlet as well as seeing its location.
Further to this, by clicking on the icon, the name, address, website and telephone number will also be displayed.
The map's legend is simple to understand - a little pink pig represents a butcher, while bakeries are animated with a brown pie and general food shops are found where the distinctive Marmite pot is positioned.
Michael Brinksman, online editor at Which Offshore, told The Local: "We noticed there are loads of expats asking on forums where they can get British food products. HP sauce, Branston Pickle, Monster Munch crisps, Curly Wurly chocolate bars; you name it.
"So a few of us got together and started compiling a list of British food stores around the world to make the expat search easier."
Seasoned expats are encouraged to contribute the places stocking British products they know about to the map to make the resource all the more comprehensive.
So far, well known expat hotspots such as France and Spain have plenty of pigs, pies and jars covering them, but there are regions where supply seems to be much thinner on the ground.
>> Link to Interactive map HERE <<