Campaigners urge expats to register for European vote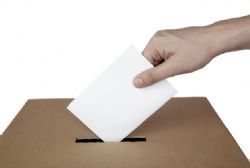 Expats across Europe are being urged to register for a vote in the European Parliamentary elections or face not having their views heard.
There is less than 3 months left in which expats can make sure they are included and only a small fraction of Brits abroad are believed to have joined the register.
The Electoral Commission has now taken to radio and social media in a campaign to encourage more of the 5.5 million British expats to get involved.
Part of this initiative is an overseas registration day scheduled for Wednesday February 26th when it hopes that a target of 25,000 voter registration forms downloaded will be met.
These documents can be obtained from www.aboutmyvote.co.uk and expats do not have to wait until the end of the month to get one.
Samantha Mills, head of campaigns at the Electoral Commission, said: "Many of those living overseas do not even know that they may be eligible to vote in some UK elections, so it's important that our campaign is as far-reaching as possible."
Any British citizen that has been registered as a voter in the UK over the last 15 years can have their say in UK general and European Parliamentary elections, as well as referenda.
Younger expats who did not match the age criteria to vote before leaving the UK can register as long as a parent or guardian has been registered within 15 years.
European Parliamentary elections are due to be held on May 22nd this year, with the next UK general election not scheduled until May 7th 2015.
Ms Mills added: "It is also important for expatriates to think about how they are going to cast their vote.
"Ballot papers can be sent overseas but people must think about whether they have time to receive and return these papers by polling day."