84 Spanish Arrests in Unprecedented Boiler Room Investigation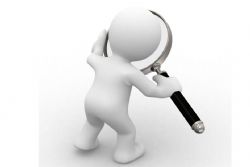 Following a 2 year investigation, a joint operation between Police forces of Spain and the UK has finally cracked a major international crime network responsible for wide-scale fraud.
According to reports London Police and Spanish counterpart Policia Nacional has raided several cities across Europe to bring the operation down.
Two years ago, Operation Rico was launched to detain the team who generally lure investors into buy useless shares. The criminal gang were finally located in London, Madrid, Barcelona and Marbella. The 110 members of the criminal gang are accused of organized crime by a planned network. According to police the gang has fraudulently obtained money from only in UK. This money was the hard earned savings for those investors, police personnel
The gang's modus operandi was to contact retired professionals across Europe, promising a high return on useless and nonexistent shares.
Most of the accused are British Nationals based in Spain, UK, US and Serbia. The exact details of the network and other victims are yet to be unknown. The British accused in other countries were taken to the local court and will be brought back to UK for further investigation. All the accused have charged under the cheating, forgery and money laundering cases.
The Policia Nacional have reported how the number of victims conned by the gang over the years could reach into the thousands.
40 of the 84 arrests made in Spain were British Citizens.