Google Spain defends news service in 'Google tax' row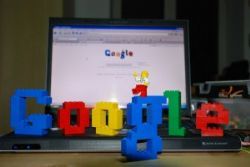 Google Spain has responded to the Spanish government's reform of the Intellectual Property Law, under which news media companies in Spain will be able to charge search engines such as Google and Yahoo for displaying copyrighted content. The reform is aimed squarely at news aggregators such as Google News, in that it permits the reproduction of "non-significant fragments" without prior authorization but requires the payment of "fair compensation" for doing so. In its statement, Google clarified that its news service had been launched in 2002 and now had more than 70 international editions connecting readers to news websites of all types.
The company defends its service against accusations that it generates revenues for Google by clearly stating that "there is no advertising on Google News" and that "news sources can benefit from the higher viewing figures attracted to their site through Google News".
In addition, Google claims that the idea is that readers spend as little time as possible on Google News before heading over to the original sources. According to the company, the service generates 10 billion visits a month to news websites all over the world, with each click turning into a business opportunity to grow in audience and revenue. Finally, Google goes on to clarify that publishers can choose to opt out of the service, but that the company receives far more requests to be included in Google News than requests to opt out.
The government's measure, a long-standing demand of news companies, is due to be passed before the summer. Spain's association of newspaper editors, AEDE, has applauded the proposal, calling it "the most important step taken by the Spanish government for the protection of the press".
Recommended Reading :