Spain's current account stood at €2.1 Bln end-2013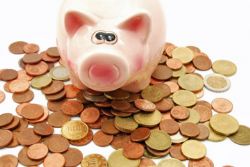 Spain's current account registered a surplus of €2.1 Bln in December, down from a surplus of €2.7 Bln in the same month a year earlier, the Bank of Spain said on Friday.
<>The lower surplus was mainly due to a larger trade deficit, which registered a shortfall of €2 Bln in December, up from €1.5 Bln a year earlier as imports gained pace over exports.
By comparison, the net worth of Spain's richest man - Amancio Ortega - was placed at €42 Bln in 2013 by Forbes.