Spain has one of highest costs of electricity in Europe : Study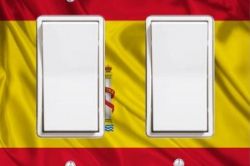 Spanish consumer association FACUA has compiled a study of Electricity providers across 10 European Countries in order to understand how the service differs across the continent.
In the report, carried out between September 2013 and January 2014, FACUA analysed electricity supply in 10 countries, out of which eight are EU members (Cyprus; Spain; Estonia; France; Greece; Hungary; Italy and Portugal) along with potential candidates Serbia and Albania.
Comparison of regulated tariffs
The study also compared tariffs according to the regulated price of kilowatt per hour (kWh) consumed.
The price of regulated kWh in Spain - standing at €0.124985 before IVA at the date of survey - was found to be 48.2% higher than the cheapest country surveyed, with Hungary charging €0.06475.
Other Cheaper countries included Albania, with an average price of €0.075398 per kWh, with just Portugal (0.1405 euros/kWh) and Cyprus (0.225 euros/kWh average) having a more expensive regulated kWh cost than Spain.
Comparison of electricity in the free market
6 of the 10 countries surveyed provided comparative data about the existing offers in their free market of electricity supply.
The average price of kWh in the free market in Spain (€0.139141) is 68.3% more expensive than in Estonia, the country with the cheapest average price of free kWh among the compared countries, with €0.044117. Furthermore, Spain is the country with the highest average price of kWh in the free market among the countries analysed.
Spain is followed closely by Portugal (€0.137383 average), 2 countries where, despite consumers being able to choose the rate regulated by their government or by the free market, the average rates for the latter option turn out to be more expensive than the protected ones. Other than Estonia, France (€0.086533 per kWh) and Greece (€0.088) are also among the analysed countries with the cheapest average price of kWh.
Compulsory free customer support lines
4 of the countries made it a legal obligation for electricity companies to provide a free customer support telephone line (Estonia; Greece; Italy and Serbia). All other countries did not make such a provision (however, in Spain the region of Catalonia makes this a legal requirement).
Regulatory disparity
The report also found a wide regulatory disparity between the 10 countries despite 8 of them being covered by Directive 2009/72/CE of the European Parliament and Council concerning norms for the domestic market for electricity.
The main differences found were in establishing the conditions for accessing the tariff regulated by the governments of the 9 countries that have regulated prices (all of them except Estonia); which is an area where no similarities exist. Furthermore, in Albania, Cyprus and Serbia there is just one electricity supplier.
European joint initiative
With the aim of developing relationships and unity of action between consumer organisations across Europe, FACUA has encouraged the initiative to collaborate with other members of Codaction- Consumers´ Democracy in Action.
Recommended Reading :
* 1 in 4 Complained to Spain's Electricity Providers in 2013
* Spanish Watchdog Objects to New Electricity Rate Calculation System