Murcia Awaiting Corvera Airport Decision From EU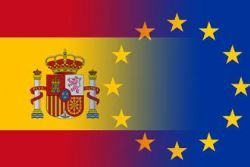 Earlier last week Murcia's President Valcarcel warned how Aeromur - the former / future concession holder of Corvera Airport - will be unable to return to negotiations if the legalities surrounding the loan guarantee are not approved by Brussels.
The regional government is preparing documentation to seek EU approval to gain credit on behalf of Aeromur, since Brussels must first decide whether the loan can be considered as State aid to fund a private company.
Furthermore, the head of the EU Competition Commissioner Joaquin Almunia, recently announced a change in the rules surrounding state aid for regional airports, as they have banned subsidies to airlines granted by the autonomous communities.
However, the EU has also stipulated a transition period of 10 years, which could stand in Aeromur's favour. In order to keep things on track, the region could grant a loan of €150 Mln until 2024, which would underwrite any potential losses incurred in the early years of operation.
It is expected that Brussels will make their decision in the coming weeks, although formal permission is likely to take a number of months, which will hopefully allow Aeromur sufficient time to secure further investment.
If the EU should rule that the loan is considered 'state aid', the tender process for the management and operation of Corvera airport will have to start over.
Further Reading :
* Aeromur Continue Corvera Airport Negotiations With Murcia