Spain February car sales show European recovery uneven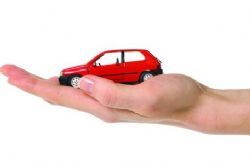 Car sales in February fell in France, but rose sharply in Spain thanks to incentives, in a sign Europe's auto market recovery remains uneven at a time when executives gathering at the Geneva motor show are hoping for a sustained recovery.
New car sales fell 1.4% year-on-year in France last month, but jumped 17.8% year-on-year in Spain, according to industry data published on Monday.
Europe's car industry is struggling to recover from a 6-year slump in sales as consumers held back spending, particularly in those countries hit by austerity measures following the sovereign debt crisis.
Car executives are beginning to gather this week for the Geneva motor show which has its first official press day on Tuesday.
French car registrations fell to 141,300 cars last month, from 143,255 a year ago, industry figures provided by the country's CCFA association showed.
The dip, which ended almost 5 months of straight sales gains in France, was mainly felt by premium automakers such as Volkswagen, which saw its sales fall 7.1%, while Peugeot and Renault saw their sales rise 4.2% and 1.7% respectively.
By contrast, new car sales rose in Spain for the 6th consecutive month, thanks in part to government subsidies, car manufacturers' association ANFAC said.
A total of 68,763 cars were sold in Spain.
Under the government subsidy scheme PIVE, buyers of new cars who turn in an older car receive a 2,000-euro rebate, half from the state and half from the car dealer.
The subsidy has been extended four times and continues to drive sales. Sales in the European Union are expected to reach 12,013,910 in 2014, up 2.7 percent from
11,692,432 in 2013, estimates provided by IHS Automotive show.
Late last month, Moody's reiterated it too sees an increase in sales in Europe, Falk Frey, a Senior Vice President in Moody's Corporate Finance Group said.
"Western European light vehicle sales will chug along at about 2% growth on their path to recovery from pre-financial crisis levels," Frey said.
Moody's anticipates a bottoming out with a gradual improvement in demand for light vehicles in Western Europe. This should lead to new light vehicle registrations of 2% above 2013 levels.
This, however, will still be 20%, or 3.0 million units, below pre-crisis registration numbers in 2007.
Industry figures for January showed European car sales rose 5.2% to 967.778 vehicles, lifted by demand for compact cars in all major markets and even in former crisis countries like Portugal, Ireland, Italy and Greece.
Recommended Reading :
* Spain Car Sales up for 5th Consecutive Month in Jan
* Spain Expects to Sell 800,000 Cars in 2014