EU criticises Spain's treatment of immigrants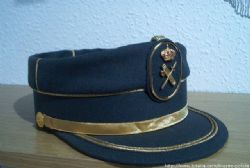 The EU has criticised Spain's treatment of immigrants in Melilla and Ceuta, following a number of recent incidents such as the drowning of 15 migrants as they tried to swim around the border last month.
Nils Muizniek, European Council Human Rights Commissioner, considered Spain's explanations to be "contradictory" concerning their use of rubber bullets as a measure to prevent the migrants from entering the enclave illegally.
In interview with El Pais Minznieks considered that apart from the 15 deaths there was also the issue of the immediate deportation awaiting 23 immigrants Morocco.
Muizniek also held that a number of Spain's security forces had acted inappropriately, and criticised the fact that there was still "much confusion" surrounding the issue, but conceded that Spain had made "some attempt" at explaining events.
He added that discussions with Spain concerning the issue - significantly the impending repatriations - are underway.
The EU official maintained that migration should be considered a matter of human rights as opposed to security, and called for the Guardia Civil to revise their protocols.
The countries have the right to control their borders but in accordance to the international laws, he told El Pais.
Further Reading :
* Spain : Police Shooting Rubber Bullets at Migrants "Lawful"