Over 1,000 migrants attempt a further illegal entry of Spain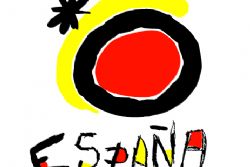 Over 1,000 minly sub-saharan Africans attempted to enter the Spanish enclave of Ceuta illegally earlier today.
This follows similar events over recent days in Spain's neighbouring North African enclave of Melilla.
Last month's drowning of 15 Migrants as they attempted a similar crossing has met with widespread criticism after it was revealed how the Guardia Civil fired rubber bullets to discourage illegal entry into the only land border between Africa and the EU.
Mass "swarmings" are often employed in an attempt to overwhelm the border guards.
Local media reports that the assaults took place in two waves - one, of around 700 migrants were prevented crossing the border by Moroccan Police, with a further 300 attempting to swim around the border from the beach at Tarajal, who were also denied success.
On Monday's meeting in Brussels with authorities of the European Community, Spanish Interior Minister Jorge Fernandez asked for support to face the migrations in Ceuta and Melilla, Europe's political borders with Africa.
Further Reading :
* EU Criticises Spain's Treatment of Immigrants