Spain services sector grows for 4th straight month in Feb - PMI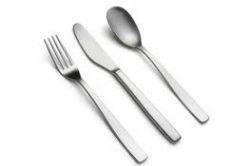 Spain's service sector expanded for the 4th straight month in February, a survey showed on Wednesday, though at a slower pace than a month earlier, suggesting the path to sustainable growth may be rocky.
Markit's Purchasing Managers' Index (PMI) of service companies stood at 53.7 in February, down from 54.9 in January. The index has held above the 50 line separating growth from contraction since November.
However, service sector employment shrank again in February after growing for the first time in nearly 6 years in January. The related subindex fell to 49.1 from 50.2 a month earlier.
"The tentative recovery in the Spanish service sector was maintained in February, with further solid growth of new business and company activity recorded," economist at Markit Andrew Harker said.
"Employment levels fell back, however, and further sharp discounting was required in order to secure sales, suggesting that the sector is still some way from being on a stable footing."
Spain's service sector, worth around half of economic output, has been badly damaged by a more than five-year downturn that has left one in four of the workforce out of a job and millions more facing worsening labour conditions.
The economy emerged from its latest recession in the second half of last year but unemployment is expected to remain high for decades, weighing on consumer spending in the key service sector.
Recommended Reading :
* Spain Sees Growth of Manufacturing Sector for 3rd Consecutive Month