Spain to ease corporate debt refinancing rules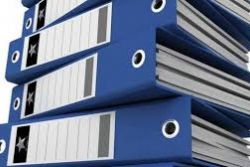 Spain's government is set to approve on Friday new rules that will make it easier for debt-laden companies to refinance loans and will also free up capital at banks that have set aside provisions against corporate bankruptcies, a source told Reuters on Thursday.
The new rules will allow indebted but viable companies more flexibility to extend maturities on bank loans, negotiate haircuts and arrange debt-for-equity swaps with creditors, said the source, who has direct knowledge of the new draft rules.
The source said the Bank of Spain would then modify rules and allow banks to classify some refinanced corporate loans as performing debt.
Spain's banks were asked by the regulator last year to classify more of their refinanced loans as bad debts, to counter concerns they were not properly reflecting exposures to struggling companies. They had to make an extra 5 billion euros in provisions against losses as a result.
But that also gave them fewer incentives to roll over debts to ailing firms, prompting worries insolvencies would spike.